Kokopelli, organic and reproducible seeds
Kokopelli is a French association created in 1999 dedicated to the conservation and dissemination of free and reproducible seeds. Its name refers to Kokopelli, a Native American deity of fertility and fecundity, who sows seeds in her path and plays the flute to give life.

The Kokopelli seed catalog offers a range of more than 2,500 varieties of seeds from organic agriculture, old and regional varieties, as well as rare and endangered seeds. The seeds that Kokopelli offers are produced in France and Europe, and are all free of rights: therefore, they can be reproduced to be cultivated and shared.
In addition to its seed distribution activity, the Kokopelli association also carries out awareness-raising actions on topics such as biodiversity and seed preservation, as well as promotional actions for the recognition of the right of gardeners to produce and exchange free and reproducible seeds.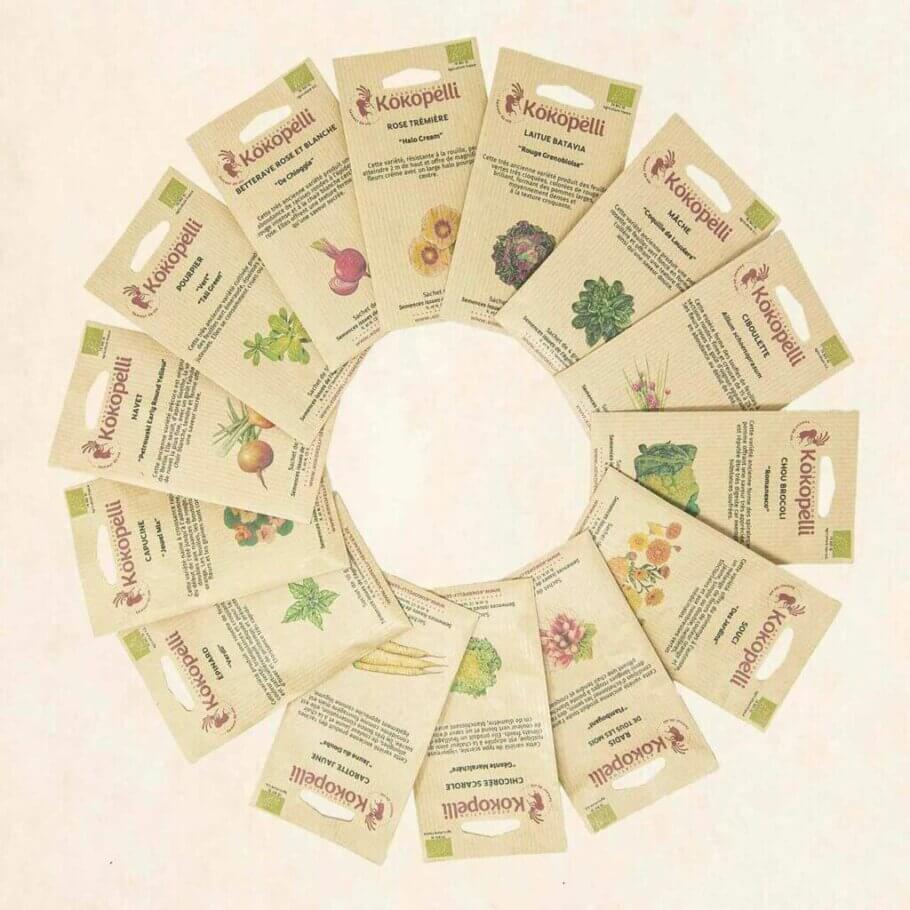 Kokopelli, an association based on ethics
The Kokopelli association claims the freedom to produce and exchange free and reproducible seeds, as well as the preservation of plant biodiversity. The association advocates for farming techniques that respect both the environment and your health, based on the diversity of crops and seed varieties.
Kokopelli denounces the dominance of agri-food multinationals over seed production, which leads to the standardization of crops and the loss of plant biodiversity. The association also denounces the patentability of living organisms, which allows companies to appropriate seed varieties and restrict their use by other farmers.
They also criticise the current practices of conventional agriculture, which is based on the use of pesticides, chemical fertilizers, and hybrid seeds, and which has harmful consequences for health, the environment, and the quality of the food produced.
In summary, Kokopelli claims the freedom to produce and exchange free and reproducible seeds and denounces the control of multinationals over seed production, as well as conventional agricultural practices that have negative consequences on biodiversity, the environment, and health.
10 varieties of Kokopelli seeds that you cannot miss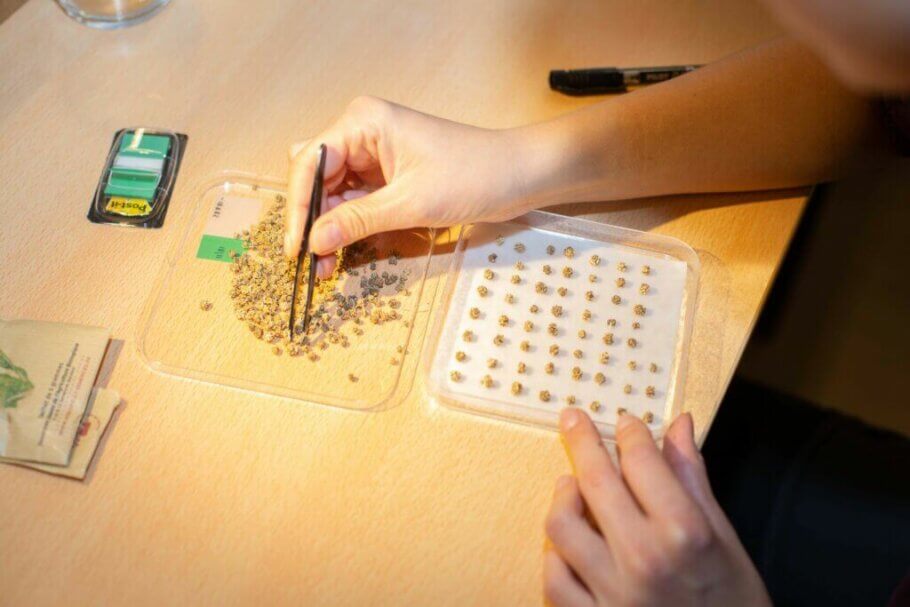 The seeds offered by Kokopelli are produced according to the principles of organic farming, in France and in Europe. The association works with a network of independent producers, who cultivate seed varieties with methods that respect the environment and biodiversity.
Plants are selected for their quality and their ability to produce quality seed. The seeds are harvested at maturity, selected, cleaned, and stored in optimal conditions to guarantee their conservation.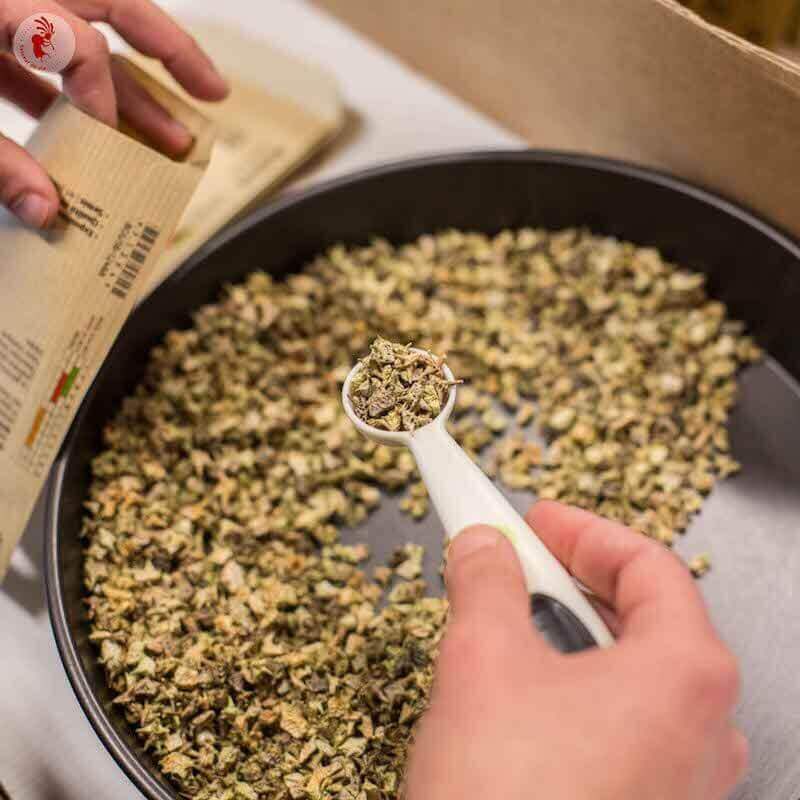 Kokopelli also encourages seed production by home gardeners, offering them varieties adapted to their climate and soil, and raising awareness of the principles of free and reproducible seed production.
Kokopelli's seed catalog is very rich, with old, rare, and local varieties, and can vary according to the seasons. It's hard to choose from such a diversity of genetics, but here is an example of the most popular Kokopelli seeds:
Kajari melon: an ancient variety native to the Punjab region of India. It is famous for producing beautiful round and delicious melons that can reach up to 1 kg. Its tricolor skin offers a range of colors between green, orange, and black with copper veins.
The Royal Golden Watermelon is a tasty and juicy variety of yellow watermelon.
Carmagnola hemp: A traditional dioecious (produces both males and females) hemp variety from Italy. This strain is low in THC, the psychoactive compound found in cannabis, and has an average CBD content of 4-8%.
Japanese Pickling Aubergine, a variety of elongated eggplant ideal for making pickles.
Kaleidoscopic Jewel Tomato: A variety bred by Brad Gates of Wild Boar Farms in Napa, California. Highly prized by tomato breeders because it is genetically unstable and therefore produces many phenotypes: perfect for searching for new tomato lines!
Sikkim cucumber: it is a variety of cucumber of the species Cucumis sikkimensis, from the Himalayan region.
Hopi Tobacco: The variety of tobacco used by the Hopi tribe during their ceremonies. Since it contains a lot of nicotine, it is perfect to use as an insecticide.
Kokopelli Seed Growing Calendar
Due to their values and the quality of their work, Kokopelli is a distributor of seeds that Alchimia is pleased to add to its catalog to share its genetics with you, all of them of the highest quality and ethically grown and reproduced.
Welcome to Kokopelli at Alchimia!
The articles published by Alchimiaweb, S.L. are reserved for adult clients only. We would like to remind our customers that cannabis seeds are not listed in the European Community catalogue. They are products intended for genetic conservation and collecting, in no case for cultivation. In some countries it is strictly forbidden to germinate cannabis seeds, other than those authorised by the European Union. We recommend our customers not to infringe the law in any way, we are not responsible for their use.