Advanced Nutrients: professional fertilisers, amazing results
Within the cannabis sector, there is a multitude of brands offering fertilisers and all kinds of supplements for complete control over plant nutrition. Nevertheless, very few of them can boast the prestige and history of Advanced Nutrients, a company born in the USA under one clear concept: to pour all possible resources into the research and development of products formulated specifically for cannabis, so that the cultivator can always get the best possible results.
Today we're going to take a further look at the origins of this popular brand of nutrients, tell you all the ins and outs of the company and run through the different types of base fertilisers and supplements they offer, to enable you to get the best results by using Advanced Nutrients products in your garden.
Advanced Nutrients, fertilisers with a history
In 1996, Mike Straumietis - better known in the industry as BigMike - founded Canadian Soilless Ltd as a result of his experience in horticulture, engineering and marketing. Shortly after, in 1998, Polar Bear Manufacturing Ltd was created as a distributor of professional grow products, from extractor fans to CO2 dispensers or climate controllers. Just one year later, in 1999, Advanced Nutrients burst onto the market with some of the most revolutionary products that anyone had seen to date.
The philosophy was clear from the very beginning: invest in the best raw materials to develop specific formulas for each of the stages in a cannabis plant's life. To do this, BigMike put together a team of five specialist scientists and worked with them for more than two years, experimenting and testing until they devised a series of formulas that allowed the plants to express their full potential.
Advanced Nutrients proudly claims to be one of the companies that most invests in research and development, which is why over the years the formulation of some of its products have undergone small variations, always striving to give an excellent final result, but leaving out ingredients that would do little more than increase the price of the product. Without any room for doubt, they have achieved one of their main principle objectives, which was none other than to become a benchmark in the field of cannabis nutrients, and in particular hydroponics.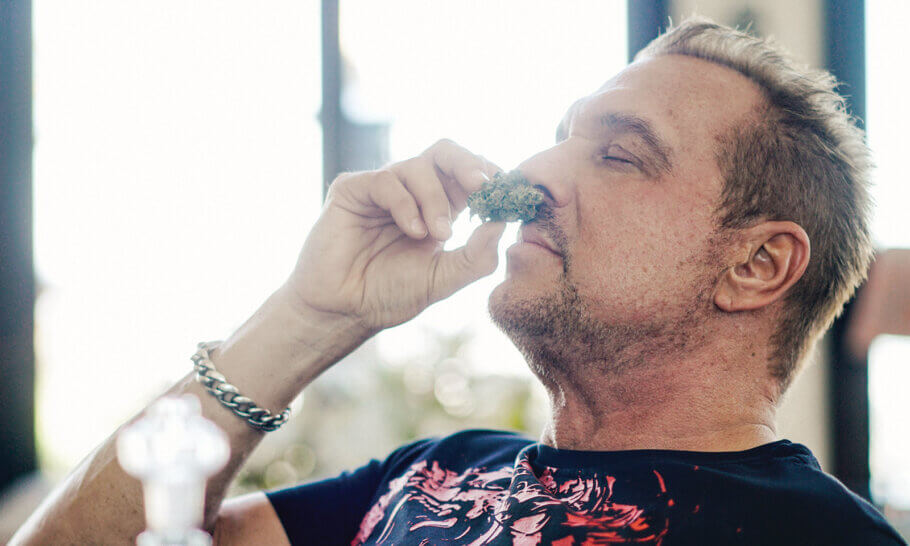 Organic & mineral nutrients from Advanced Nutrients
Advanced Nutrients has a very extensive catalogue, including all types of fertilisers and additives for the most popular cultivation techniques, from traditional, 100% organic to the latest generation of hydroponic systems. The product formulations can be made up of totally organic ingredients, of mineral ingredients and, on occasions, of a mix of both; logically, the products included within the organic range are made with entirely organic materials, while in the mineral and coco ranges we can find all types of ingredients. However, it's worth knowing that all A.N. products are formulated for use in drip irrigation systems, even the organic fertilisers!
Advanced Nutrients OG Organics range (True Organics)
Previously known as True Organics, this range incorporates all the completely organic base nutrients and additives. As stated on their website, Advanced Nutrients have substituted PGRs (plant growth regulators) with organic compounds such as seaweed or plant extracts, thus guaranteeing a 100% organic formulation. Within this range, we'd like to highlight the following products:
True Organics Iguana Juice Grow and True Organics Iguana Juice Bloom are the organic base nutrients from A.N., two fertilisers for growth and flowering that should need no introduction, as many growers can testify to the outstanding results achieved when using these nutrients. They are suitable for all types of substrate and remember, just like all the products in this range, they can even be used in hydroponic systems!
Additionally, this range also includes additives such as True Organics Ancient Earth, a potent blend of humic and fulvic acids that greatly improve nutrient uptake and transport, allowing the plants full access to all the nutrition they need. These compounds also act to stabilise pH and to avoid those dreaded salt accumulations in the substrate.
For its part, Mother Earth Super Tea Organic Bloom is a compost tea specially formulated to fully maximise the plants' flowering stage, in any substrate and alongside any other type of base nutrient or additive. Its composition is high in vitamins, macro and micro nutrients, and as many compost tea users already know, it improves the aroma and flavour of flowers and fruits.
Advanced Nutrients mineral range
Advanced Nutrients offers its clients several mineral base fertilisers, with pH Perfect Sensi Grow A+B and pH Perfect Sensi Bloom A+B being the standard fertilisers. As you will have noticed, these are two-part nutrients (mix the same quantity from bottles A and B), suitable for all types of substrate, one for the growth phase and the other for flowering. Growers who use coco fibre can opt for pH Perfect Sensi Grow Coco A+B and pH Perfect Sensi Bloom Coco A+B, very similar to the aforementioned nutrients but specially formulated for use with this highly effective growing medium.
We also have the option of using a three-part fertiliser, which allows the grower a greater degree of freedom when adjusting the quantity of each of the three nutrients that they apply. Effectively, pH Perfect Grow, pH Perfect Bloom y pH Perfect Micro contain all the macro and micronutrients that the plants need; they must be used together, and the dose will depend on the the plants' current state and, naturally, on our own judgement of when to administer certain nutrients. Again, it can be used in soil, coco, hydroponics and drip irrigation systems.
Finally, we have the premium range of Advanced Nutrients base fertilisers: the Connoisseur range. As well as ensuring explosive growth and flowering, these nutrients improve the flavour and aroma of the buds, thanks to the inclusion of humic acid, amino acids and a wetting agent to maximise the uptake of each compound. In this case, we are again offered two-part fertilisers for each phase of the plants' life cycle, pH Perfect Connoisseur Grow A+B and pH Perfect Connoisseur Bloom A+B, of which we can also find a version specially formulated for use with coco fibre in the eofrm of pH Perfect Connoisseur Coco Grow A+B y pH Perfect Connoisseur Coco Bloom A+B.
As you can see, the range of possibilities to choose from is really broad, with fertilisers for all types of growers and, equally important, for all budgets. You'll also have noticed that all these mineral fertilisers include "pH Perfect" in their name... well, next we'll see what this amazing innovation means and how it's helping thousands of cultivators.
pH Perfect technology by Advanced Nutrients
As many of you already know, adjusting the pH of the nutrient solution for our plants is as necessary as it is annoying. And it's not enough to simply adjust the pH to the correct level when we prepare the solution; we must also check the pH on a daily basis to ensure that no fluctuations have occurred (in most cases, it tends to rise gradually). All this forces us to use a digital pH meter and a pH-down product (usually an acid that does no favours to the microbial life in the substrate) to maintain the desired levels.
Well, all of the A.N. base nutrients contain pH Perfect technology, a small miracle for growers. Now we just need to mix the nutrients and additives in the usual way, while the pH Perfect technology will keep the levels within the correct range (5.5-6.3) for a whole week. It will no longer be necessary to check pH levels on a daily basis to ensure optimal nutrient uptake; with these fertilisers, we can forget about that and simply change the nutrient solution once a week, getting the best results with no effort. Sounds interesting, right?
Advanced Nutrients microbial products
Last but not least, we'd like to highlight a series of products that will innoculate our growing medium with beneficial microbes and promote their reproduction, one of the secrets to how the most demanding growers achieve the best yields and the highest quality. Advanced Nutrients offers us three products with beneficial bacteria and fungi for our plants: Voodoo Juice, Tarantula and Piranha. For the most part, the first two contain bacterial microorganisms while Piranha is a cocktail of beneficial fungi.
To ensure that these microorganisms receive the correct nutrition and the highest reproduction rate possible, it is recommended to use either Bud Candy or Carboload, which are sugar and carbohydrate-based supplements. It's worth knowing that Bud Candy contains the ingredients of Sweet Leaf (another A.N. product) and Carboload, so if we use Bud Candy we won't need to buy either of these other products. And, as we always like to remind you, it's vital to start by adding the bacterias and then wait 10-12 days before adding the fungal inoculants. This is because the growth rate of the fungi is far superior and if we add both of them at the same time, they will colonise all available space and stifle the growth of the bacterial colonies.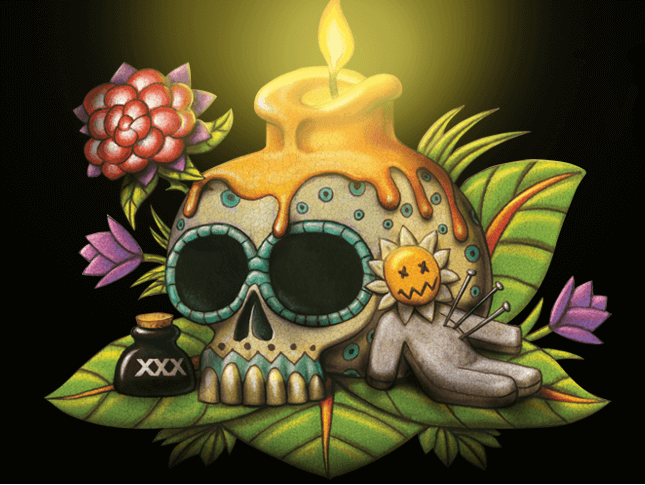 Other Advanced Nutrients products
The range of additives from A.N. is extensive, and as well as products with microbes, we can also find many others. Who hasn't heard of Big Bud from Advanced Nutrients? It's a flowering booster that contains phosphorous and potassium to deliver spectacular results, and just like the base nutrients, it's also available in a version specially for coco fibre, Big Bud Coco.
We can also find products like Nirvana from Advanced Nutrients, a powerful growth stimulator for all stages of the plant's life, Flawless Finish, a flushing agent that improves the flavour and aroma of the final product, or Sensi Cal-Mag Xtra, a supplement high in calcium and magnesium that is highly recommended if using reverse osmosis, distilled or simply water low in these two vital elements.
As you can see, there's no shortage of options with this wide range of products guaranteed to use the best quality raw materials and formulas proven by top professionals in the industry, a guarantee of assured success, not only in terms of yield but also, without a doubt, in terms of quality. Additionally, the publication of this post coincides with the opening of the new Advanced Nutrients factory in Barcelona... and we wish them the very best of luck in their new venture!
Happy growing!
The articles published by Alchimiaweb, S.L. are reserved for adult clients only. We would like to remind our customers that cannabis seeds are not listed in the European Community catalogue. They are products intended for genetic conservation and collecting, in no case for cultivation. In some countries it is strictly forbidden to germinate cannabis seeds, other than those authorised by the European Union. We recommend our customers not to infringe the law in any way, we are not responsible for their use.