What is Dry Farming?
The method of cultivation known as dry farming is one that is widely used in conventional agriculture (especially with cereals) and that has many advantages over traditional growing techniques when applied to cannabis. In fact, many people will have heard of rainfed crops, a centuries-old cultivation technique. Therefore, dry farming by definition is a crop that does not need to be watered by the farmer but instead grows with the water that nature provides, either through rainfall or from underground sources.
In the case of cannabis crops that are being cultivated in California by this method, more specifically in Humboldt County, they rely on the second option, since they are located near rivers, allowing the plants to absorb the water that accumulates below the ground. It may seem impossible to imagine that majestic cannabis plants can develop and deliver quality crops without the grower watering them, but it is a method that really works.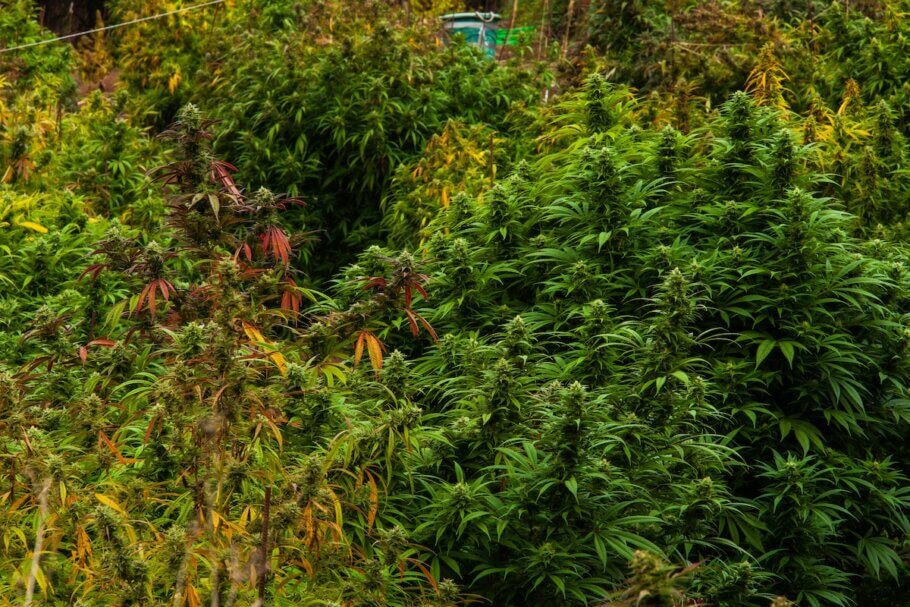 California's fight against droughts in recent years is well known, with the state itself diverting 80% of its water resources to agriculture. As an area that really needs an effective solution to the problem of water conservation, certain cannabis farms are gaining great notoriety after successfully planting using rainfed cultivation techniques.
And the results have been more than encouraging as the cannabis varieties planted there not only complete their full cycle and develop large resin-coated colas, but the growers who practice this method assure that the terpene profiles of these plants provide a superior quality of aromas and flavours.
Why are growers in Humboldt converting to dry farming?
Humboldt County may not be the ideal place to grow cannabis due to its climatic conditions; in fact, it is a mountainous coastal region with a climate that's on the cooler side, and which is shrouded in fog for much of the year.
Those who live there have grown accustomed to the heavy rains that fall, even in summer, and to the long periods of cloudy days. In fact, the airport in the area, located in the city of Arcata, is one of the US airports with the most cancelled flights annually due to fog cover.
The climate was certainly not the reason that attracted the many growers who moved to this region in the 1970s, making it the mecca of cannabis in the United States and a worldwide reference. The reason behind this phenomenon was that this vast and inhospitable territory offered idyllic conditions for those who participated in this activity during the so-called "war on drugs": a region that allowed breeders and growers to carry out their work in an isolated and discreet way, with the geography of the terrain to hide them from prying eyes.
A more environmentally-friendly way to grow
However, many things have changed in 50 years. And the progressive regularisation of cannabis in California (first in the medical field and then in 2016 for recreational use) has made the cannabis grows in this region increasingly numerous and larger in size.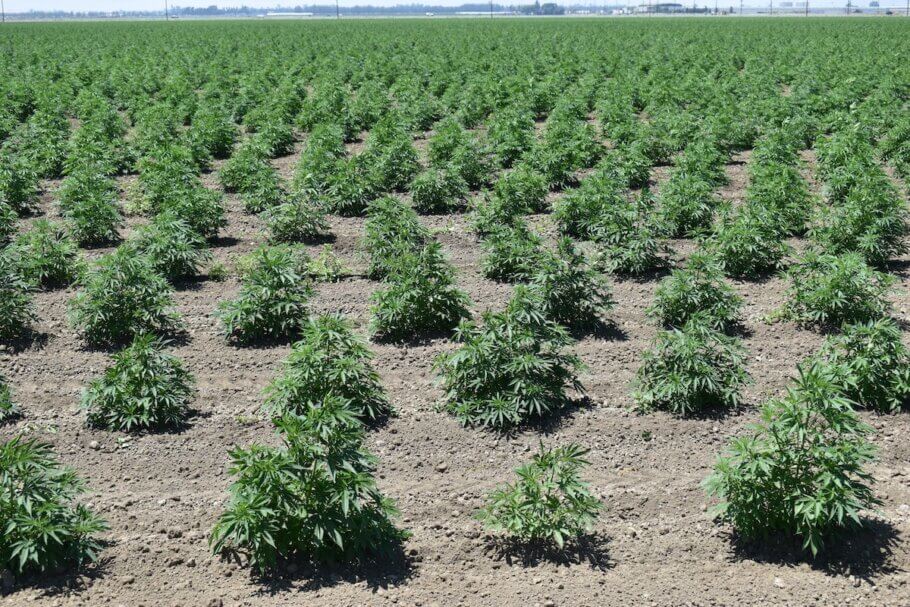 As a consequence, the ecological footprint of these practices has begun to be felt, especially in terms of the amount of water needed to supply irrigation to farms. This is a serious problem that has affected the rivers and the ecosystem that sustains, most notably, the salmon population in the area.
The farming community in Humboldt has come to understand the importance of preserving the natural environment of which they form a part, and that, in turn, is the framework that allows them to carry out their activities. For this reason, some growers have begun to study measures to reduce the environmental impact of their plantations, promoting methods such as regenerative cultivation, using biodegradable products and, more recently, implementing dry farming as a way to reduce water consumption for irrigation.
It is worth noting that a recent study conducted by the University of Berkley states that cannabis is actually not as "thirsty" as many other plant species, finding that outdoor cannabis crops would consume roughly the same amount of water as tomato crops; in fact, researchers estimate that one single large almond farm in California's Central Valley uses 33 times more water than all of Humboldt County licensed cannabis farms together.
On the other hand, water consumption appears to have decreased since the passing of the recreational cannabis law in California (known as Proposition 64 passed in 2016). Due to this regularisation, there are fewer and fewer illegal farms (although they remain numerous), and therefore, there is greater control over the water extracted from wells or diverted from the river to irrigate crops.
What is the dry farming cultivation process?
The farmers who have undertaken this form of farming in Humboldt have done so by taking advantage of the particular characteristics of a valley near the Eel River, a 315 km long river in northwestern California that, together with its tributaries, form one of the largest watersheds in the state. Eel River feeds the groundwaters making this an ideal enclave for this type of rainfed cultivation since the plants benefit from the high water table, making irrigation unnecessary.
As we mentioned, this method requires a location that meets certain requirements, therefore, the plants must be located in an area where they can have access to water naturally. In the case of these growers from the Emerald Triangle (the largest cannabis-producing region in the United States and which includes Humboldt, Trinity and Mendocino counties) what they have done is to plant the cannabis in alluvial soil, which is the substrate generated from materials washed down and deposited in the vicinity of the rivers in the interior valleys.
They are, geologically speaking, recently formed soils whose structure varies in composition; but when used well, they allow high agricultural productivity, since the large percentage of silty soil allows the plant to send down deep roots to naturally access the water table.
Just like grapevines, the natural stresses of dry farming produce more expressive cannabis crops, with deep aromas and flavours and increased potency.
How to prepare the soil for dry farming cultivation?
For dry farming to work in this case, this soil must be worked to ensure that it allows the drainage of both the water and movement of the water vapour that rises to the upper layers of the substrate. This is especially true on the hottest days of the season, as high temperatures cause groundwater to heat up and evaporate. Due to this phenomenon, the roots of the plants can absorb this moisture and this keeps them hydrated.
Since growers do not provide fertilisation via irrigation, it is necessary to fertilise the land with organic solid fertilisers during the winter, to ensure that the plants have all the nutrition they need to develop well and offer good harvests. Later, as the season approaches, the soil is worked to achieve the desired texture to allow good drainage. In spring, coinciding when the groundwater levels are higher, the plants from the greenhouse (where they have rooted in the case of clones or germinated if they are seeds) are transferred to the ground.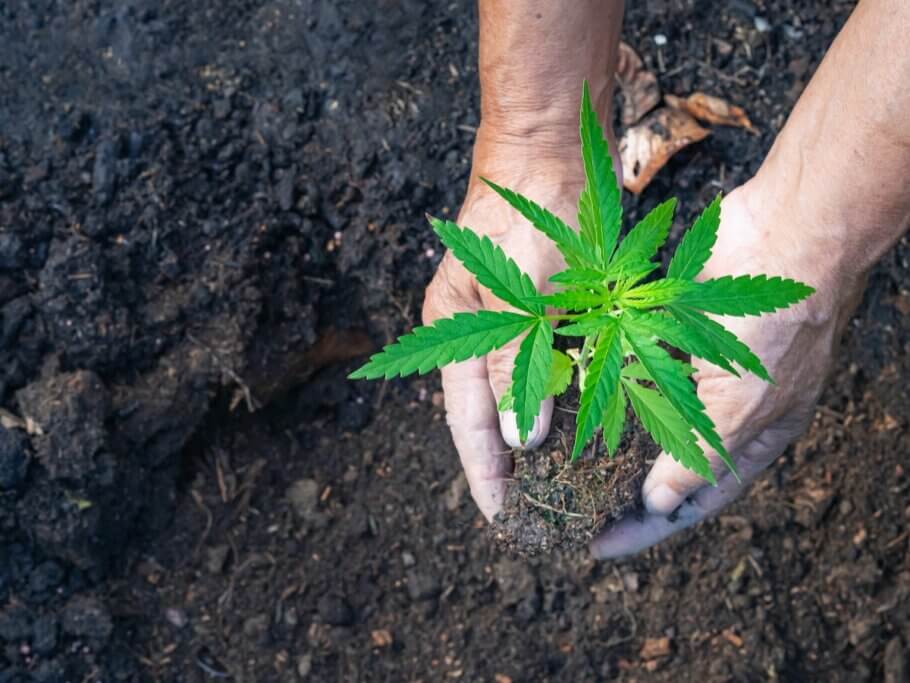 Have faith in the process
In reality, for some growers with more than two decades of experience traditionally irrigating their crops, adapting to this method has not been easy. And it is true that the first few weeks of the plants life are difficult to watch: their root mass has not yet become extensive, hence the plants are small, and therefore more fragile, and as a result, they begin to show signs of deficiencies and water stress.
The instinctive response of farmers trying this technique for the first time is to water them to stop them from dying and thus save the harvest. However, they know that they must have faith in the process and wait for this situation to be reversed. This does, indeed, end up happening and after a few weeks the plants begin to sprout new leaves and improve their overall appearance, a kind of 'baptism of fire' that strengthens them and makes them grow healthy and with lots of vigour.
However, we should to emphasise that for this reason dry farming may not be the best technique for cultivating autoflowering genetics, since their vegetative period only lasts for the first 3 or 4 weeks of the plant's life. For this reason, to start life with stress of this type would be fatal for an auto variety, since it would not have the margin of recovery that photodependent strains allow.
In general terms, these genetics work best if they are similar to those that developed in the arid soils of Central Asia, highly resistant genetics after thousands of years of evolution in dry conditions. In addition, these varieties are characterised by their deep and penetrating aroma; and their abundant quantity of terpenes.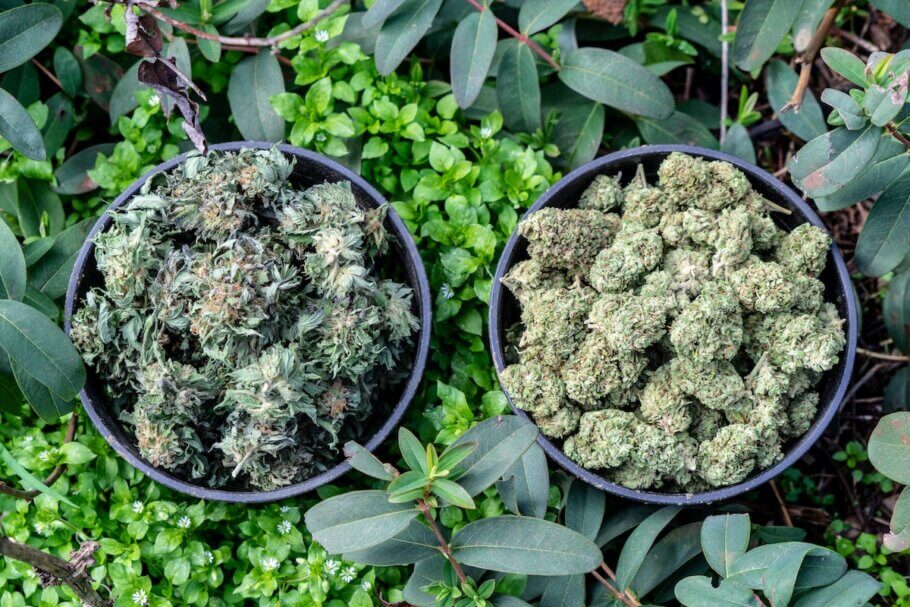 What are the benefits of dry farming?
Dry farming allows the plant to use the exact amount of water it needs to carry out its metabolic processes, which is why cannabis grown using this method develops buds covered in resin with a high cannabinoid content.
One of the main advantages is the quality of the product in terms of aroma and flavour, since, because no type of liquid fertiliser is used, the terpene profile (the aromatic molecules) is expressed in all its splendour; there are no other elements that can muddy or modify it. These are flowers with a clean flavour, faithful to the unique and original aroma of each variety. In addition, dry farming does not affect the final amount harvested, since as we have just mentioned, the plants receive everything they need in optimal quantities and therefore can develop fully.
Also, in drier soil unwanted weeds become much less of a problem. Even better, dry crops don't attract insect pests as much. This means fewer employees, less maintenance, and fewer things that can go wrong (as long as evaporation doesn't deplete soil moisture levels). If anything, it redefines the art of growing cannabis, allowing farmers to plant part-time without the need for constant vigilance. And in many ways, that's perfect for the professional cannabis grower.
Conclusions: an example to follow?
As the regulatory wave advances at a global level, more and more cannabis plantations (including large-scale ones) appear. In particular, over the last five years, we have witnessed how CBD-rich varieties have been implemented significantly in countries such as Italy or Switzerland. Dry farming could be a more ecological and respectful alternative for extensive cannabis cultivation that would reduce the impact on the environment and offer a quality product.
Given that the cannabis industry in the United States is one step ahead of what is happening in most countries around the world, perhaps we should take advantage of their experience to learn some valuable lessons and create a more conscientious way of growing this ancient plant together. This technique may not provide the lucrative benefits of irrigation-based farming methods, but it is likely that rainfed agriculture will become one of the solutions that will help us combat the water shortage that seems to be inevitable in the future.
-------
References:
Cannabis farms in California rely on wells outside of regulated groundwater basins. Christopher Dillis, Van Butsic, Jennifer Carah, Samuel C Zipper, Theodore Grantham. 21 July 2021
The articles published by Alchimiaweb, S.L. are reserved for adult clients only. We would like to remind our customers that cannabis seeds are not listed in the European Community catalogue. They are products intended for genetic conservation and collecting, in no case for cultivation. In some countries it is strictly forbidden to germinate cannabis seeds, other than those authorised by the European Union. We recommend our customers not to infringe the law in any way, we are not responsible for their use.