10 women of yesterday, today and for the ages who left their marks on cannabis culture
We often portray marijuana use in history as exclusively male, but nothing could be further from the truth; from ancient medieval herbalists, to society today, cannabis has been used to enhance women's well-being through the centuries.
And, while we still have a lot of work to do with regards to the legality and stigma surrounding this plant, today we introduce you to 10 famous and historic women who used cannabis to change their lives and those of others, thereby playing a crucial role in bringing its many benefits to light.
Hildegard von Bingen
Also known as Hildegard of Bingen, she was an 11th-century German Benedictine abbess, writer, composer, herbalist and mystic. A revolutionary woman by the standards of her time, she was well known for her healing powers through the practical application of tinctures and medicinal herbs.
She cultivated 'Cannabus' in her garden and prescribed it against nausea and stomach ailments. In one of her botanical books entitled 'Physica', St. Hildegard, who was elevated to altars in 2012 by Pope Benedict XVI, even dedicated a chapter to the medicinal applications of cannabis with these words:
"Its seeds are healthy and wholesome for people to eat. The plant also heals ulcers and wounds. It is easily absorbed by the body and diminishes bad humours, so that the good ones persist. For those who are healthy in the head and have a sound mind, it is not harmful" - quite a statement dating back to the late Middle Ages.
Louisa May Alcott
If you're familiar with the book Little Women and its sequels, chances are you know about the author. What you may not know about is her experience with hashish. One of her books published in 1869, Perilous Play, is a story in which a group of young high-society people enjoy hashish bonbons, with one of them describing the effects to another:
"A heavenly reverie takes possession of your body, in which you move as if on air. Everything is calm and beautiful: no pain, no worries, no fear of anything, and, while it lasts, you feel like an angel half asleep". The story goes on to end with this line "God bless hashish, if dreams end like this!" Its description of the effects of hashish certainly suggests either an unparalleled imagination, or a definite familiarity with cannabis.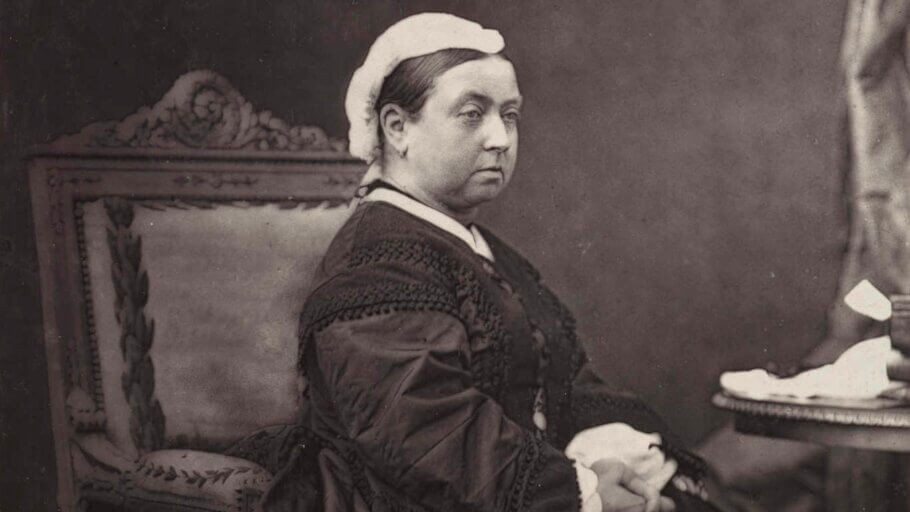 Queen Victoria of England
This is one of the most fascinating episodes in the history of medical cannabis: Queen Victoria, that symbol of British conservatism, received cannabis to relieve her menstrual cramps.
Her private physician and cannabis supplier was Sir J. Russell Reynolds, who wrote in 1890 that "when pure and carefully administered, [cannabis] is one of the most valuable medicines we possess". However, it is believed that Queen Victoria did not smoke it; Reynolds, it seems, may have prescribed a cannabis tincture, liquid concentrations of the plant that were the most common form of administering it at the time. We can only hope that cannabis helped Victoria deal with her difficulties so that she was able to conquer a continent or two for her Empire.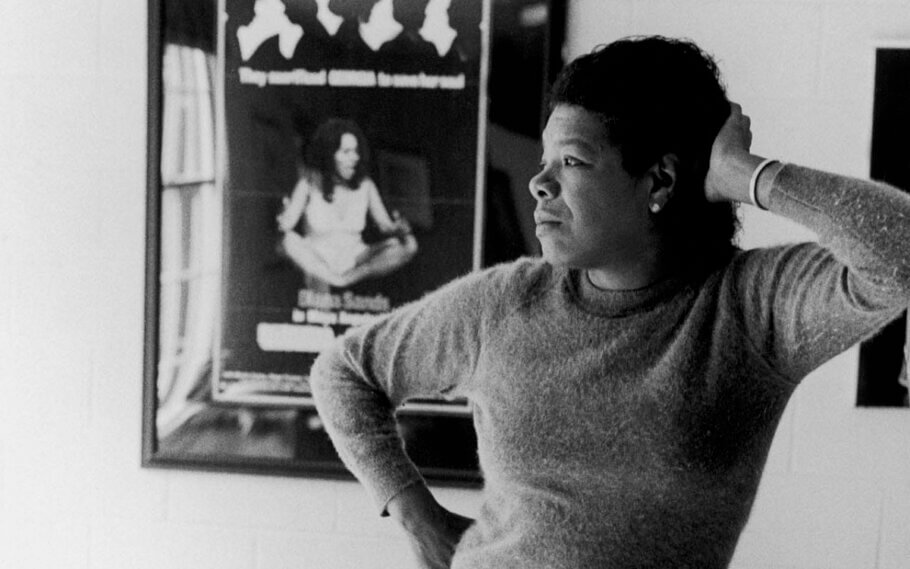 Maya Angelou
One of the most famous authors and poets of the 20th century, and a civil rights icon, had a lot to say and was not going to bite her tongue when it came to recounting her life experiences with marijuana. Angelou had had a long relationship with the plant in her early years, even crediting it with helping her overcome her childhood trauma, which she documented extensively in her second autobiography, Gather Together In My Name. "From a natural stiffness, I melted into a smiling tolerance.
Walking the streets became a great adventure, eating my mother's big dinners, magnificent entertainment; and playing with my son absolute hilarity. For the first time, life amused me." When it came to "Mary Jane, hash, weed, pot, marijuana," she was "not afraid at all" and related everything, from how good the food had tasted to the long walks she took while high.
Billie Holiday
The American jazz singer, considered one of the most important and influential female voices in this history of this musical genre, was also a woman proud of her relationship with cannabis. She used to take cabs between breaks at her club performances to smoke marijuana, as smoking in or around the venues was too risky.
She was infamously persecuted by America's first "drug czar", Harry Anslinger, the Commissioner of the Federal Bureau of Narcotics (now the DEA). Anslinger hated jazz and black music, in which "ancient indecent East Indian rites are resurrected," as one of his internal memos put it. He testified before Congress that "big-lipped Negroes lure white women with jazz and marijuana".
Billie Holiday became public enemy No. 1 in the fight to demonize drugs and their users, which took advantage of Holiday's heroin addiction. In 1947, Anslinger succeeded in arresting her on a narcotics charge and stripping her of her license to perform. She died deprived of fame, becoming one of the first victims of the war on drugs.
Her autobiography contains one of the first pleas to humanize addicts, whom Anslinger and his policies sought to demonize: "Imagine if the government went after people with diabetes, taxed insulin, drove it onto the black market ... and then sent them to prison. ... we do pretty much the same thing every day to sick drug addicts."
Margaret Mead
The influential American anthropologist endured a media firestorm in 1969 in which she was branded a "drug addict" after appearing before the U.S. Senate to call for the legalization of marijuana. Part of her testimony, which included reflections on other societies that used cannabis, and addressed concerns about cannabis as a "gateway drug," was the powerful statement:
"I think we are damaging this country, damaging our laws, damaging trust among older people and younger people, with this prohibition, and this damage is far more serious than any harm that might be done to a few excessive users, because any kind of excessive use can harm them."
The outrage was predictable and, frankly, a bit comical: there were columnists who claimed Margaret had "advocated for heroin for children," while the Governor of Florida called her a "dirty old woman."
That was what it was like during those golden years of prohibition.
Mary Jane Rathbun
Known as 'Brownie Mary', she was a medical cannabis activist and volunteer at San Francisco's General Hospital who rose to prominence in the 1980s and 1990s for illegally distributing marijuana brownies to AIDS patients to help ease their nausea and pain. Her kindness to these patients, without medical, psychological or social support, made her a hero in San Francisco's gay community. But Mary Jane Rathbun didn't stop at just baking pot brownies; in 1991 she successfully campaigned for the passage of Proposition P in San Francisco, which recommended that the state of California restore marijuana to the list of available drugs. The following year, she helped her friend and medical marijuana advocate, Dennis Peron, open the nation's first cannabis dispensary: the San Francisco Cannabis Buyers Club.
Mary Rathbun was not only a cannabis advocate, but also a heavy user. Every morning she ate half a brownie made with marijuana donated by local growers. The rest she ate at night to ease her arthritis and the discomfort of living with two artificial knees. And, despite multiple arrests, she remained an active advocate for the medicinal properties of marijuana until the day she died, earning Rathbun her famous nickname: 'Brownie Mary'.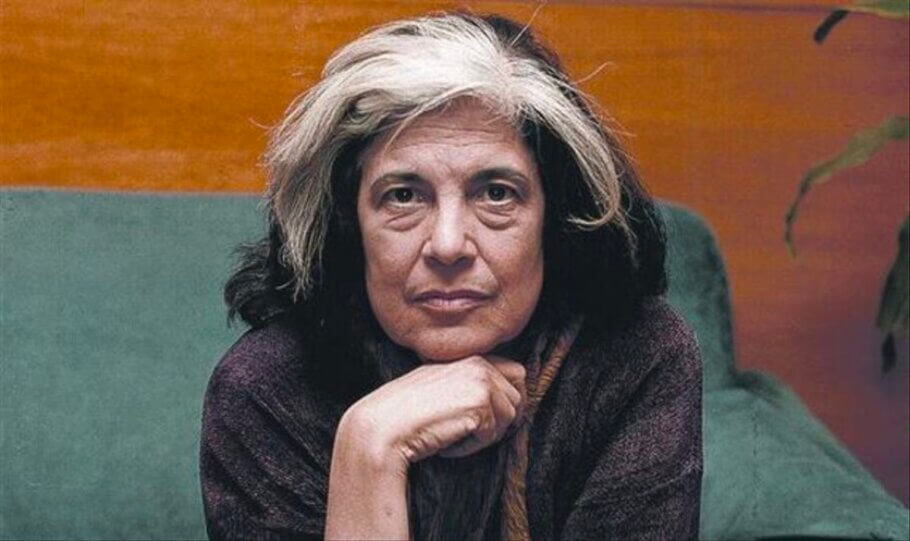 Susan Sontag
Like other famous female authors on this list, Susan Sontag was a writer who was way ahead of her time and made a career out of cultural criticism. She did not hesitate to use her voice to speak out on issues that other writers dared not address, including the wars in Vietnam and Bosnia, and the AIDS epidemic. Although she did not write while high (Sontag once said that for writing, marijuana was too relaxing and she preferred to be a bit on edge), she was a staunch and long-time advocate of the benefits of cannabis, and often even criticized other drugs, such as alcohol. Sontag, who passed away in 2004, was always very outspoken; in a famous 1973 interview with High Times Sontag stated:
"I think marijuana is much better than liquor. I think a society that is addicted to a very destructive and unhealthy drug ― alcohol ― certainly has no right to complain, or be prudish about, or to censor the use of a drug that is much less harmful."
Dr. Cristina Sanchez
But we also have in our country prominent female figures who have done a lot to change the paradigm surrounding marijuana. In fact, one of the most renowned experts on the world medical cannabis scene is Dr. Cristina Sánchez, a molecular biologist at the Complutense University of Madrid who discovered the anti-tumour properties of cannabis. Since the 1990s she has focused on the study and therapeutic applications of cannabis and cannabinoids, and participated in some of the most important lines of research pursued in our country, particularly highlighting the potential of THC as an oncological treatment: "One of the advantages of cannabinoid-based drugs is that they specifically target tumour cells and have no toxic effect on non-tumour ones," she explains. Undoubtedly, she is a genuine pioneer who was already talking about the therapeutic potential of cannabis ten years ago. Today, she is the Secretary General of the Spanish Medicinal Cannabis Observatory (OEDCM).
Caption: "When I die, I want them to mix my ashes with soil and plant marijuana".
Fernanda de la Figuera
Last but not least is Fernanda de la Figuera, also known as "Grandma Marijuana" for her historic activism for the legalization of cannabis consumption for more than 30 years. In 1995, the Guardia Civil searched Fernanda's small garden, seizing the marijuana planted there, along with tomatoes and corn. At the end of the trial, the verdict, which recognized the therapeutic value of her crops, exonerated and acquitted her, and included a permit allowing her to grow cannabis on her property, making her, de facto, the first authorized grower in our country.
Her tireless struggle has been recognized even beyond our borders, and she is the only person in Spain to receive a Cannabis Culture Award. Fernanda was also a founding member and President (the first woman in Spain to preside over an association) of the Ramón Santos Association for Cannabis Studies in Andalusia (ARSECA); and also the founder of the first cannabis political party, the Party for Cannabis Legalization and Normalization (PCLYN), and of the Federation of Cannabis Associations (FAC).
Despite her advanced age and delicate state of health, and having been sentenced to 9 months in prison at the end of 2019 when they confiscated the plants from her garden, from which more than 100 members of a women's association were supplied, she continues to fight to this day, always defending consumers, standing as an example of activism and the perfect conclusion to this list of empowered women for whom cannabis is an integral part of their lives and identities.
The articles published by Alchimiaweb, S.L. are reserved for adult clients only. We would like to remind our customers that cannabis seeds are not listed in the European Community catalogue. They are products intended for genetic conservation and collecting, in no case for cultivation. In some countries it is strictly forbidden to germinate cannabis seeds, other than those authorised by the European Union. We recommend our customers not to infringe the law in any way, we are not responsible for their use.