The product Go Box de General Organics is discontinued.
Go Box de General Organics related products (Nutrient and additive packs)
---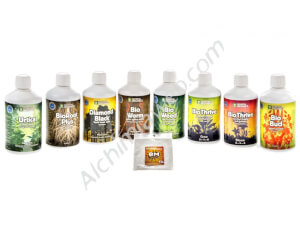 Free gift with every purchase
Go Box de General Organics
The new General Organic Box Kit from General Hydroponics comes on to the market, after going through the most stringent quality control standards, apart from passing tests of an infinite number of expert growers all over the world.

This starter Kit contains all the necessary to make an completely organic and biologic crop with vertigo results.
Content of the Go Box Kit from General Organics:
Properties of Go Box de General Organics
---